Preview Faces New York - The Book.
(The arrow icon will bring the book full screen.)



...and add your thoughts.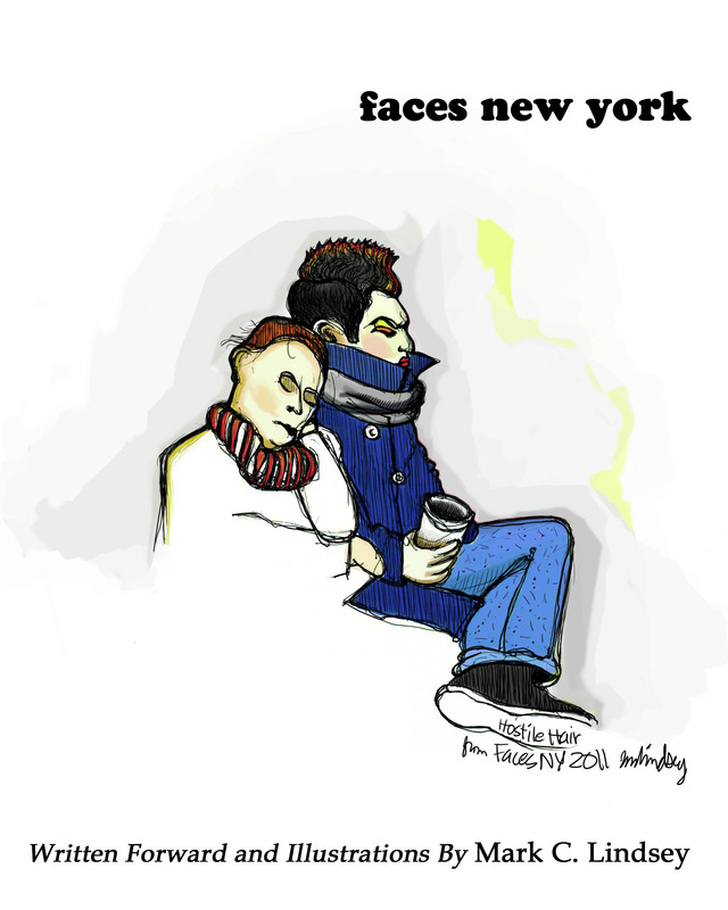 From the book jacket:

Faces, a series of drawings from the subways of New York, began in 1999 with small drawings of buildings on the Upper West Side and quickly moved to the trains. It purports not to classify or dissect its subjects but simply to record them for posterity, and in the making of this volume, to collect many of the drawings done on art pads, small books, spare papers, circulars, and flyers. The inspration for the work was the urge to draw in a live setting - not unlike the en plein air style of the 19th century - but without any conception beyond this. Any ideas or messages conveyed by the work is accidental (or only became apparent as the drawings were reinked, painted and completed later). The only permission granted for most of the portraits was a tacit one. The portraits continue today.



The Restoration of "Ola Chico" from 2001






faces

newyork

- a series of drawings from the subways and streets of ny